Live Video Call
SAP S/4 HANA Implementation, Migration
SAP UX Fiori Design Services
Business Analytics Services
SAP Application Testing Services
SAP Business by Design Services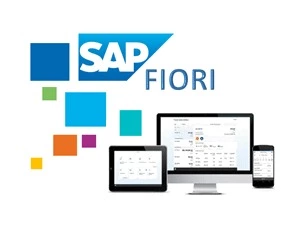 Discover all SAP Fiori Apps
Why SAP Fiori?
The most recent improvement to the SAP S/4HANA user interface is SAP Fiori 2.0. The user-centered design idea concentrates on how employees operate and provides a range of commercial advantages, including:
Accelerated productivity thanks to easier access to pertinent data and apps
Clear communication of matters requiring your attention and prompt notifications
Assists consumers in determining what action to take next
Enables consumers to act quickly and intelligently
More satisfied customers
Future SAP User Experience:

SAP Fiori
Excellent design works best when the user comes first.
With SAP Fiori, reinvent the SAP user experience.
Personalize and streamline the SAP application user experience (UX). SAP Fiori offers a role-based, consumer-grade user experience across all business lines, processes, and devices using contemporary UX design concepts. Use SAP Fiori apps or new technologies like SAP S/4HANA, Ariba Mobile, and SAP Cloud for Customer that natively incorporate the UX.
A little more about SAP Fiori 2.0:
SAP Fiori 2.0 is the industry standard design for all SAP applications, offering a consistent user interface for on-premises and cloud solutions. Belize is a brand new aesthetic theme that features both light and dark flavors. The UI Theme Designer in SAP S/4 HANA enables you to customize the theme to reflect your corporate brand.
The SAP Fiori launchpad is your primary, role-based entry point to all apps with SAP Fiori 2.0.

SAP Fiori Cloud

With SAP Fiori on SAP Cloud Platform, upgrade your user experience.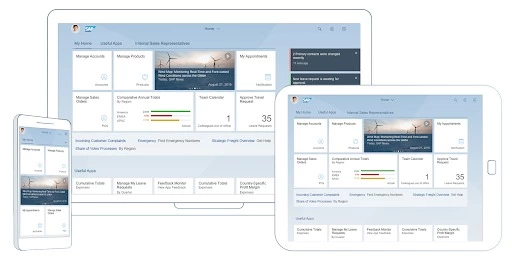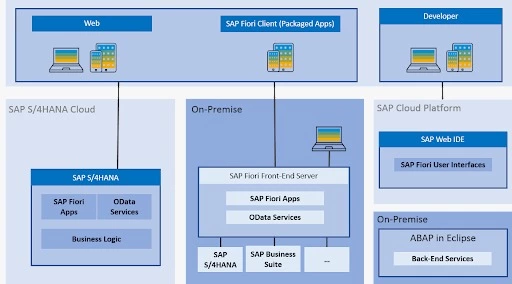 About Us
Watch demo showcasing the SAP Fiori user experience
Great UX for SAP S/4HANA with SAP Fiori 2.0 See what is offered in the SAP S/4HANA on-premise release by looking at SAP Fiori 2.0. You can browse samples by subject to see some further examples of business functionality: MRP controllers can generate better insights and accomplish jobs two times as quickly with the help of robust simulations thanks to SAP S/4HANA and SAP Fiori UX.